Professional
Plumbing Services
in Long island
We're built on integrity and honesty, providing quality services and workmanship.
24 Hours Plumbing Service in Long Island
All Shore Plumbing & Heating, Inc. specializes in fast and effective plumbing repairs, installations and renovations services. We are available 24 hours a day, 7 days a week to handle all of your plumbing needs in the Long Island, Massapequa, Merrick, Seaford, Baldwin, and Wantagh, Bellmore, Farmingdale, Levittown, East Meadow, Bethpage, Plainview, and West Islip areas. We are committed to providing you with prompt, expert service, and the highest level of customer service possible.
Trained, certified and Best local plumbers in Long Island
Receive the best plumbing services in Long Island. Book an appointment today.
Based in Long Island, All Shore Plumbing & Heating, Inc. provides quality services to the clients. Since we established, we are providing superior service in all aspects of plumbing, from the simplest repair to complete installation and design. We know what works, which makes our job easier and you happier!
We have skilled professional plumbers who have the experience and know-how to get the job done right the first time around. We pair our expertise with excellent customer service, support and transparency.
We are a full-service residential and commercial plumbing company that is dedicated to providing impeccable service to every customer in the Long Island, Massapequa, Merrick, Seaford, Baldwin, and Wantagh, Bellmore, Farmingdale, Levittown, East Meadow, Bethpage, Plainview, and West Islip areas.
FAUCET & LEAK REPAIRS
Need kitchen or bathroom faucet repair and replacement in Long Island? Call us at 516-506-1695 and have your kitchen or bathroom back in working order in no time!
BOILER INSTALLATION & REPAIR
We are dedicated to providing top heating solutions for your home heater repairs, maintenance, replacements and installation. All work done by certified technicians…
PLUMBING SERVICES
Get fast, reliable plumbing service from trusted experts at All Shore Plumbing & Heating, Inc. Our experienced plumbers work quickly to fix your problem and get the job done right.
DRAIN CLEANING & REPAIRS
We are ready to assist with your drain repairs and replacement. We are well versed in all types of drain repair techniques from drain cleaning to pipe repairs.
There's a reason our team is a favorite throughout All Shore Plumbing.
Workmanship Parts Guaranteed
Exceptional Customer Service
Locally Owned and Operated
Convenient Appointment Times
I had an emergency plumbing issue at my grandma's tonight. I called a couple of plumbers and found an available one. All Shore Plumbing and Heating, Inc. came to my rescue. Their technicians were outstanding and the communication with Scott was stellar. I couldn't recommend them more.
Erika F
All Shore Plumbing-Thumbs up!! There IS a reason why this company is constantly recommended in this group and the reason after having used them today for the first time ever is because they are a great company in all aspects!
I have had water leaking from my bathroom into my den for a number of months. I had a plumber come to my house twice who told me it was probably not my plumbing system but, the walls and I should probably tear my bathroom apart.
Michelle Y.
Okay, this one is called "All Shore Plumbing to the Rescue." I come home from work on Wednesday, and soon realize I have no hot water. Being that I have Navien combi-system, I have also lost my heat. I call up All-Shore, and I tell Mike my issue. He says he can squeeze me in on Thursday. Thursday around noon Mike and his brother Brad (I hope that was his name) stop by to determine and fix the issue. Within an hour everything is back up and running again. Not to mention I asked about a minor issue I was having with my shower, and Brad had the problem resolved in 5 minutes. I cannot say more great things about this family run operation! They do such a wonderful job. Friendly, knowledgeable, and the definition of professional. I have called them 4 times in the past 4 months for various items, and each time it's been an absolutely pleasure dealing with them. I would highly recommend them for any of your plumbing needs or emergencies!
Brian C
All Shore Plumbing and Heating, Inc. 👍🏼👍🏼
I was having work down on my house Monday and ran into a huge plumbing problem. I turned to this site for help and found all shore plumbing and heating. I called at 8:30pm and spoke to Mike. He said he'll have someone there first thing in the morning. And he did just that. Brad and Mike were able to fix the issue luckily. It is a family owned business! They are officially in my phonebook for future reference!!!
Lisa H
Just wanted to give 2 thumbs up to All Shore Plumbing and Heating, Inc.
Last night on Christmas Eve my main sewer line was clogged and flooded my basement. I spoke to Mike and he was able to come to my house at 10:30pm to unclog the sewer line. He even cleaned my bathroom and disinfected everything. He was very professional and I am thankful that he was able to come on Christmas Eve.
I highly recommend!!
Michelle R
Two thumbs up for Michael Glazer at All Shore Plumbing and Heating . I had a leak in my bathroom, wasn't too sure how extensive it was .
Based on reviews from this page I gave him a call and he actually picked up the phone . Gave him my name address phone number and the issue .
He sent a person here the next day , he gave me options and recommendations. He found the leak right away . Showed me the where and the why .
Fixed it and done , no anxiety, no upsell , no phony needless repairs
Definitely would use again .
That's why I love this page
Wayne G
On Monday I called All Shore Plumbing and Heating, Inc. because the valves on my hot water heater were calcified shut. They sent Joe over right away. He is extremely knowledgable and let me know that my water heater had major multiple issues. He was able to speak to my Father on the phone on the spot and explained everything. Joe and Chris came today and installed a new hot water heater. They are so quick, efficient, and have great attention to detail. Scott the owner is great and available for any questions. They also wore masks in my house at my request because I work with children. Mike also checked in on me after the install to make sure everything went smoothly. They are also a family business which is a plus. Value is great as well. I'm just so happy with them. Highly recommend!!!
Marissa C
Where Is My Main Water Shut-Off Valve?
Your main shut-off valve is usually easy to find. It's the place in the home where all water distribution begins, and it's also the point at which you can control whether water flows into your house or not.
Why Is My Water Bill So High?
The most common cause for high water bills is a leak in your plumbing. The easiest way to check whether you have a leak is by checking the meter, or through careful observation.
How Do I Unclog My Drain?
There are a few common causes for clogged drains—hair, soap scum and grease buildup, toilet paper or wipes. The pipe's diameter is also a factor. Drains in the kitchen and bathrooms can get clogged with these common household items because of how often we use our sinks and showers. The best way to avoid a clogged drain is to prevent the things that cause it, but sometimes unfortunate accidents happen. One solution is to use hot water and dish soap, which will soften and break up the clog. Another is to use baking soda and vinegar, which will break up fats and grease in the clog.
Should I Turn My Water Off When I Go on Vacation?
Turning off your water before leaving for vacation is something that can save you from a major headache. Even a small leak will continue to pour water into your home for days or weeks. If you are going out of town for an extended period of time, turning off the water is recommended. It isn't difficult, and it will prevent any major plumbing problems from causing damage to your home while you are away.
How Do I Prevent My Pipes from Freezing?
Frozen pipes can cause water damage to your home, and replacing burst pipes is incredibly expensive. To prevent your pipes from freezing this winter, make sure they're properly insulated and keep the heat in your home at a consistent temperature. If you're going away for an extended period of time, set the temperature in your home to around 55°—this will prevent any major drops in temperature and should keep your pipes from bursting.
Why Is Water Leaking Through the Ceiling From My Light Fixture?
Sometimes a leak can begin as a small drip in your bathroom or ceiling, without you noticing it. When this happens, the first sign might be when water finds its way through the floor into the light fixture. If you notice water coming through your light fixture, call us today at 516-506-1695!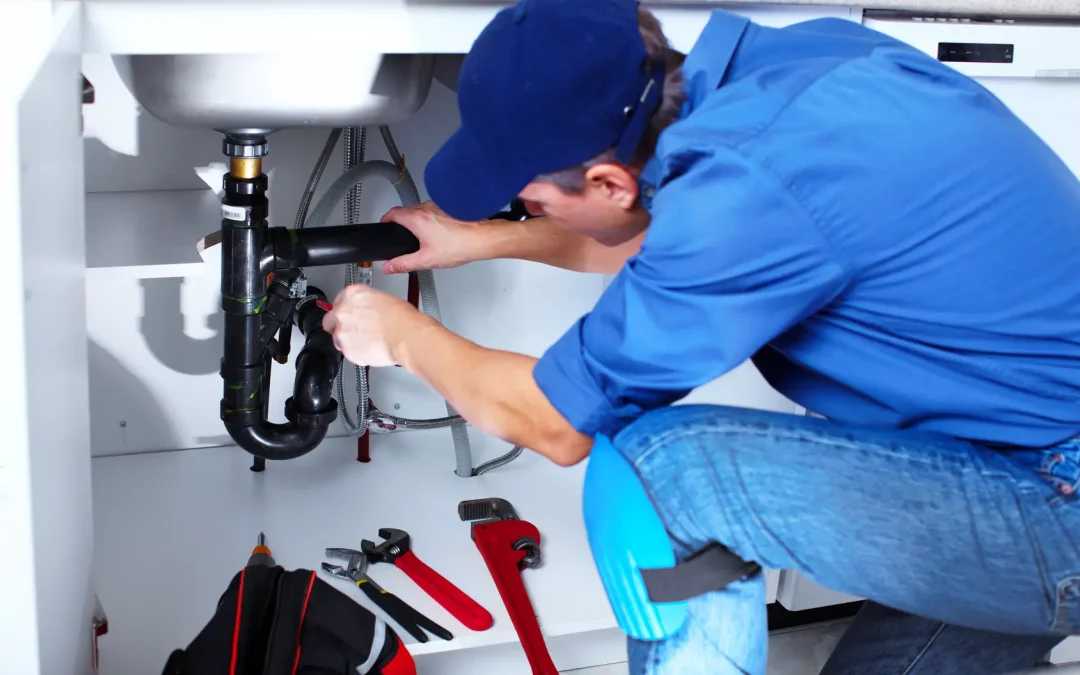 When plumbing issues strike, finding a reliable plumber in Massapequa is crucial for a swift and effective solution. All Shore Plumbing and Heating INC is your trusted partner when you need the best plumbers near Massapequa. Whether it's a routine...
$50 Off for First Time Customers
Welcome to the All Shore Plumbing And Heating Inc. family of happy customers! As a welcoming gift, we are offering $50 off with this coupon!
Michael Peterson
October 12, 2023
These guys were great. They came by and fixed our water heater right away. Provided some great advice and were very reasonable and professional. I would highly recommend.
Gina S Glassberg
August 25, 2023
Highly recommend! We had a leaking pipe in our basement and Mike was kind, honest, responsive and knowledgeable. His team arrived on onetime, took care of the problem and cleaned up after themselves. They had to cut into our concrete to access our sewer line and I was impressed that they fixed the concrete before they left. Hire them if you need a plumber!
Matthew Wolf
August 9, 2023
Huge fan of All Shore Plumbing. Scott is always quick to respond and promptly schedules time to come. I have used these guys a few times now and pricing is always reasonable and I never feel like I'm being ripped off. I highly recommend All Shore Plumbing
It is so hard to find a good plumber. At last I have. Fully clogger tub, or so I thought Mike was super nice, professional and right on time. He could have easily taken me for a few hundred dollar but didn't.
Anthony Zizolfo
June 20, 2023
Jason and his partner were excellent and expeditious
Ryan Johnston
May 24, 2023
Highly recommend! Very professional and accommodating. 5 stars
Judith Levitt
May 24, 2023
They were fast, honest, reasonably priced, and friendly, very reassuring! Can't get better.
Joe and Charlie were professional every step of the way. Took the time to diagnose issues and correctly addressed every one of them! We were extremely impressed and totally satisfied with their service!