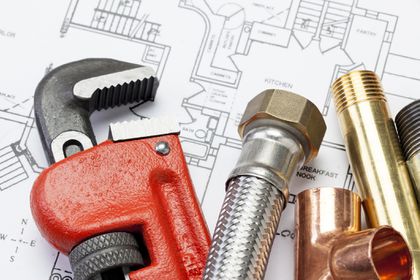 Whole House Repipe
If corrosion is widespread and affects several areas of your home, you may need a whole house re-pipe. Also you need a repair in case a small portion of the existing pipe or valves are cracked, corroded, or you have frequent leaks from older pipes.
However, if you're having following issues, we recommend repiping:
• Leaking under a slab
• Blockages
• Substantial leaking
• Severe corrosion
If your plumbing is leaking under a slab, it will lead to further cracks and leaks in the pipeline. In this situation, we will repipe the whole line and move the pipes to the attic and walls, where they are easier to access.
Replacing all the pipes throughout your home is a decision that should not be made lightly. If you already know a repipe is for you, or if our video camera inspection has identified problems that require repiping, we will get the job done. This service cleans and inspects your piping, using a video camera to check for leaks. This also allows us to see the inside condition of your pipes and where the major problems have developed.
Need to Renovate whole house pipeing? Contact Us